Shrouk Eltobgy Jewelry
Jewelry by Shrouk Eltobgy is a fine jewelry brand based in Cairo, Egypt. Our brand essence is creating one of a kind pieces through designing charms that hold personal sentimentals or tells a story. This timeless jewelry make lavish gifts; it has the power to be the one little thing that makes you feel unique. Our charms are designed to be fun and playful, you can wear the same charm on your necklace, bracelet or even your earrings. Our alluring charms reveal volumes about their owner.
Open Project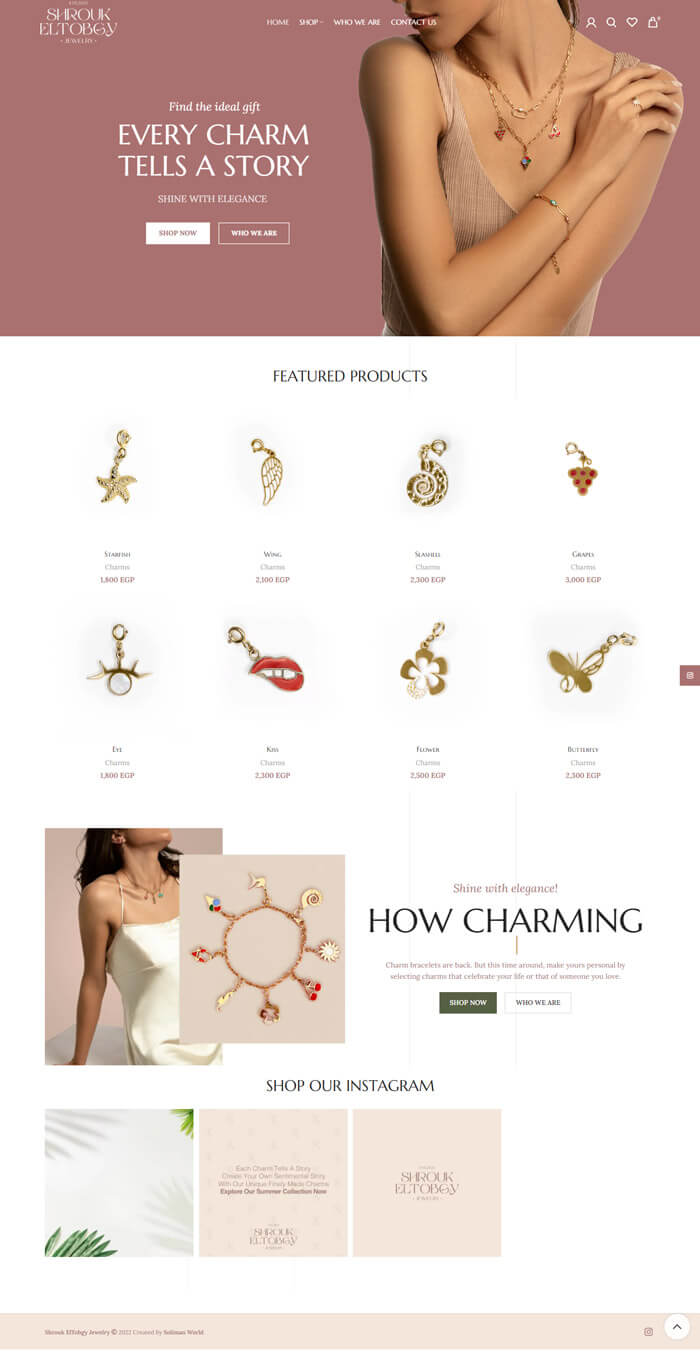 Let's collaborate
Got a project?
We're a team of creatives who are excited about unique ideas and help fin-tech companies to create amazing identity by crafting top-notch websites.